Management platform for
Agencies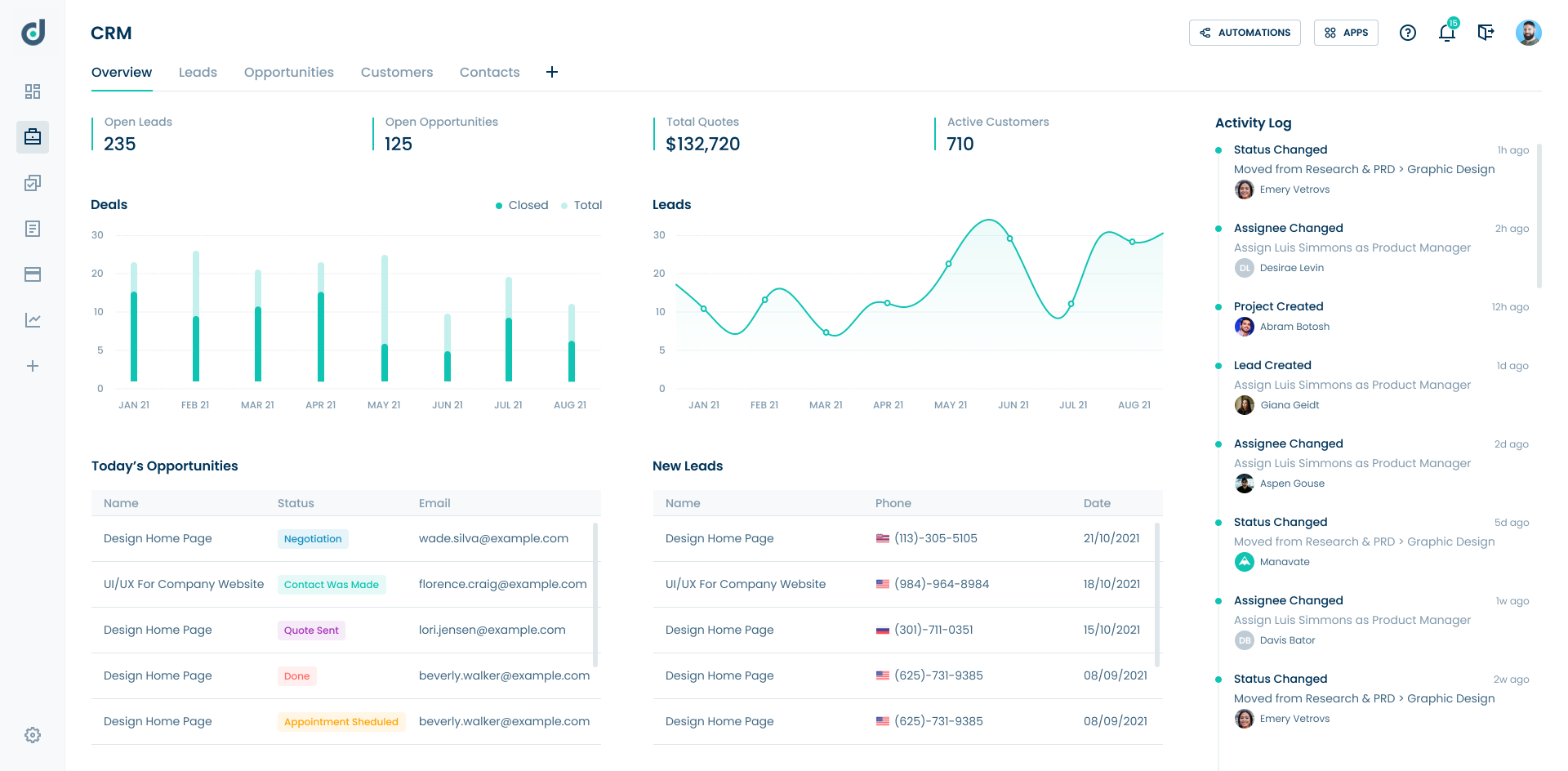 Onedeck is an intelligent and automated management platform designed for agencies. Our platform is designed to help you manage your agency's projects, workflows, finances, and client relationships in one centralized location, so you can save time, reduce costs, and enhance your productivity and profitability.
At Onedeck, we understand that agencies face unique and dynamic challenges. You need to manage multiple projects, teams, and clients, while maintaining high standards of quality, creativity, and efficiency. That's why our platform is designed to be flexible, customizable, and user-friendly, so you can adapt it to your specific agency needs and workflows.
With Onedeck, you can easily manage your projects, from planning and budgeting to execution and delivery. Our platform provides you with project templates, timelines, and workflows, so you can automate and standardize your project management process. You can also track your projects' progress, milestones, and expenses, with our real-time reporting and analytics tools.
Our platform also helps you manage your finances, with features like invoicing, billing, and payment tracking. You can easily create and send invoices to your clients, track your expenses, and get alerts when you need to follow up on overdue payments. You can also integrate your accounting software, such as QuickBooks or Xero, to streamline your financial management process.
At Onedeck, we also understand the importance of client relationships for agencies. That's why our platform provides you with a CRM system, email marketing tools, and analytics, so you can manage your client interactions and campaigns effectively. You can also track your clients' preferences, feedback, and satisfaction, to improve your client retention and loyalty.
Whether you're a creative agency, a digital agency, or a marketing agency, Onedeck is the perfect management platform for you. With our platform, you can focus on what you do best - delivering high-quality services and solutions to your clients - while we take care of the rest. Try Onedeck today and see how we can help your agency thrive.
Note: Some of Onedeck's features, properties and capabilities that mentioned in this article are still in development and will be available in the coming future.