Management platform for
Small businesses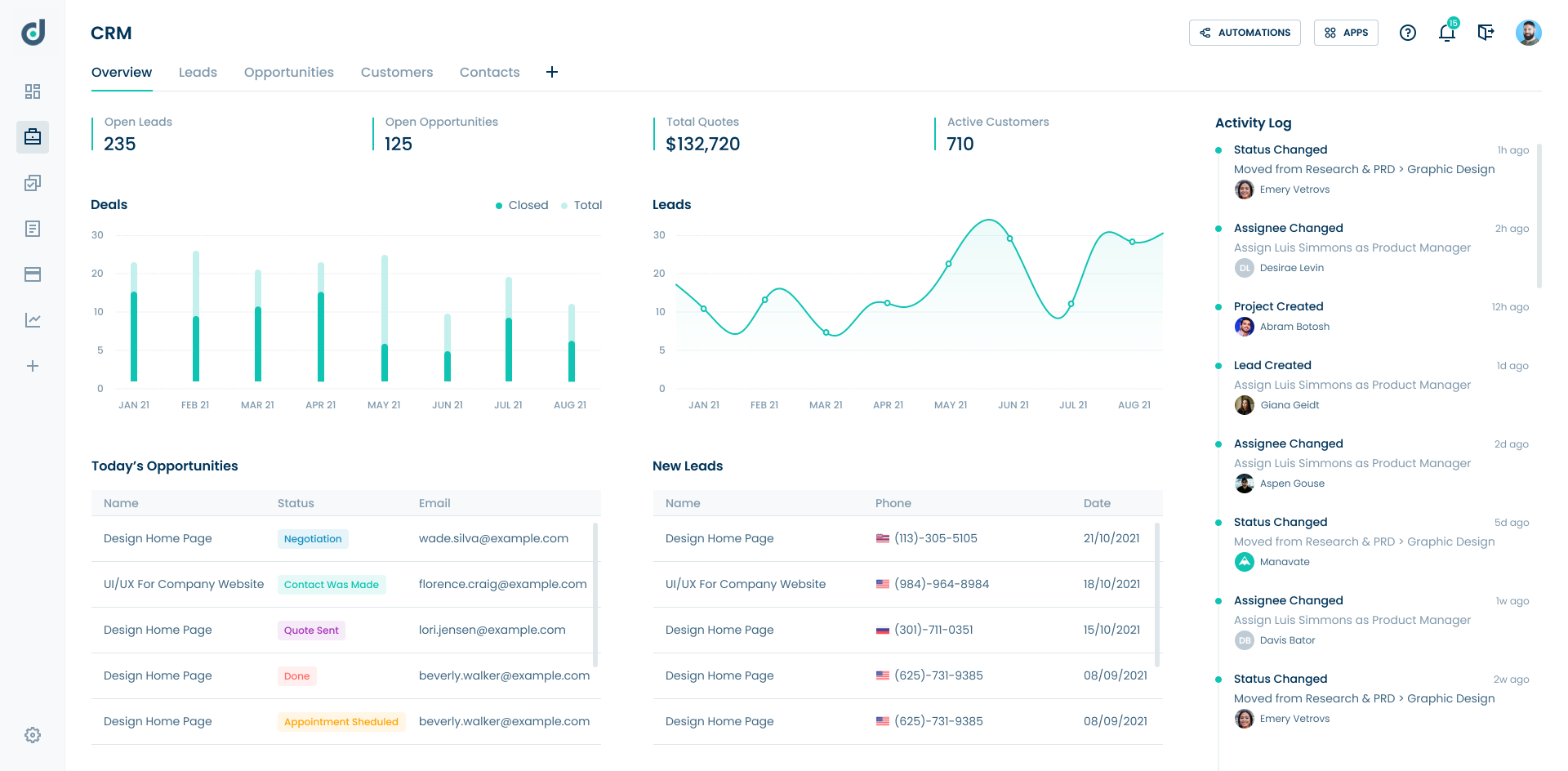 Onedeck is an intelligent and automated management platform designed specifically for small businesses. Our platform is designed to help you streamline your business processes, automate tasks, and gain insights that will help you grow and succeed.
At Onedeck, we understand that running a small business is a challenge. You have limited time, resources, and budget, but you still need to manage your finances, inventory, sales, and customer relationships efficiently. That's where our platform comes in - we provide a comprehensive suite of tools and features that help you manage your business in one centralized location.
With Onedeck, you can easily create and send invoices, track payments, and manage your cash flow. Our automated inventory management system helps you keep track of your stock levels, set reorder points, and get alerts when you need to restock. You can also manage your sales and customer relationships, with features like CRM, email marketing, and analytics to help you understand your customers' behavior and preferences.
Our platform is easy to use, with a user-friendly interface that requires no technical expertise. It's also customizable, so you can tailor it to your specific business needs. You can access it from anywhere, on any device, so you can manage your business on the go.
At Onedeck, we believe that small businesses should have access to the same technology and tools as larger businesses. That's why we offer an affordable pricing model that's designed to fit your budget, with no hidden fees or long-term contracts.
Whether you're a startup, a freelancer, or a small business owner, Onedeck is the perfect management platform for you. With our platform, you can focus on what you do best - growing your business - while we take care of the rest. Try Onedeck today and see how we can help your business thrive.
Note: Some of Onedeck's features, properties and capabilities that mentioned in this article are still in development and will be available in the coming future.