Management platform for
Nonprofit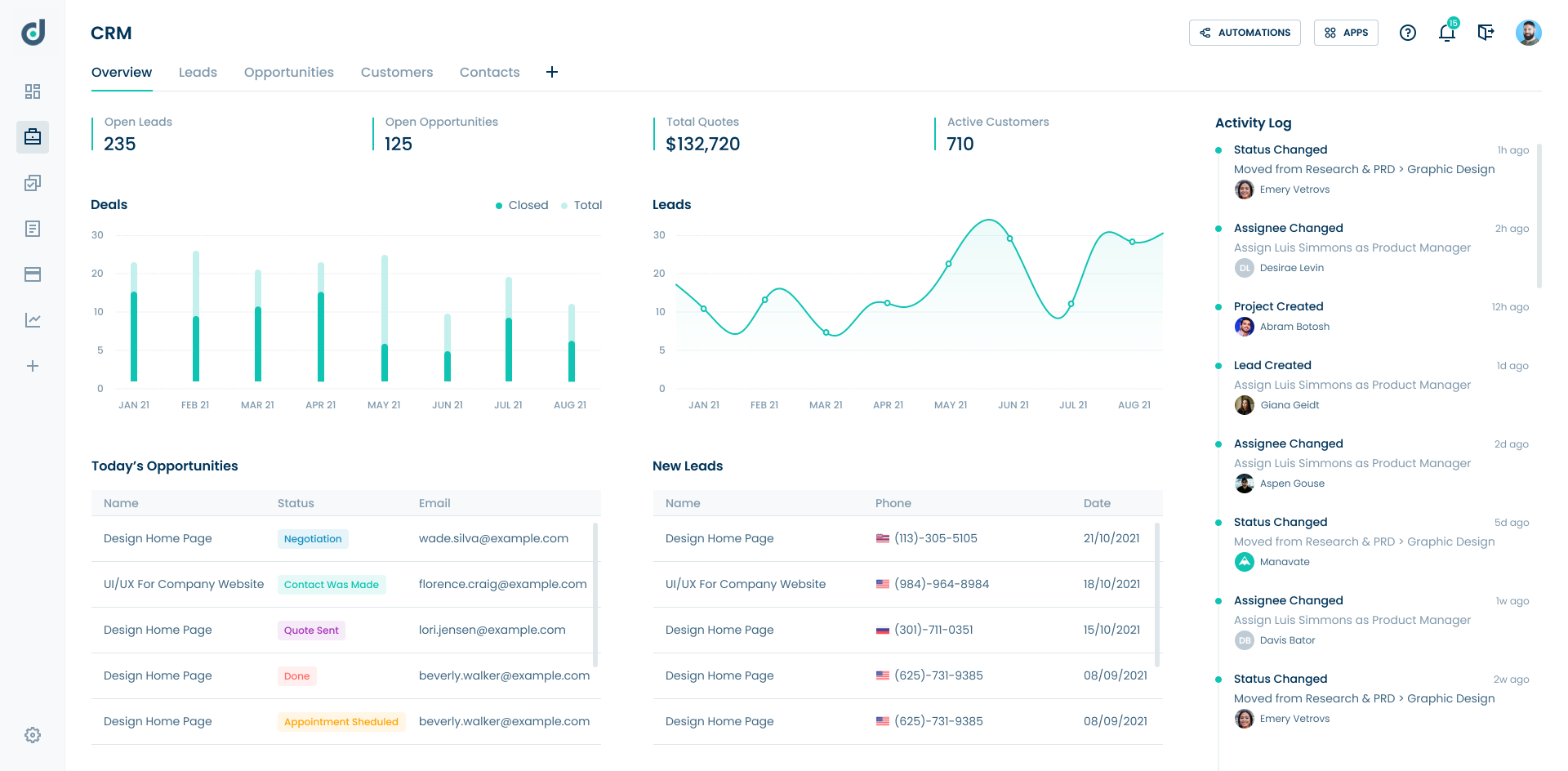 Onedeck is an intelligent and automated management platform designed for nonprofits. Our platform is designed to help you manage your programs, fundraising, volunteers, and communications in one centralized location, so you can increase your impact, reduce your workload, and enhance your transparency and accountability.
At Onedeck, we understand that nonprofits face unique and challenging missions. You need to manage your programs and services, from planning and implementation to evaluation and reporting, while engaging with your donors, volunteers, and beneficiaries. That's why our platform is designed to be intuitive, affordable, and collaborative, so you can focus on your mission, not your operations.
With Onedeck, you can easily manage your programs and services, with features like program templates, impact tracking, and evaluation tools. You can also manage your events, registrations, and attendee communications, with our event management and email marketing tools. Our platform also provides you with real-time reporting and analytics, so you can measure your outcomes, impact, and efficiency.
Our platform also helps you manage your fundraising, with features like donor management, online giving, and donation tracking. You can easily track your donors' contributions, preferences, and histories, and segment them based on their interests and engagement levels. You can also create and manage your fundraising campaigns, appeals, and thank-you messages, with our email marketing and reporting tools.
At Onedeck, we also understand the importance of volunteer engagement for nonprofits. That's why our platform provides you with a volunteer management system, event registration and coordination tools, and analytics, so you can manage your volunteer interactions and impact effectively. You can also track your volunteers' preferences, feedback, and satisfaction, to improve your retention and recruitment.
Whether you're a small nonprofit, a regional network, or a national organization, Onedeck is the perfect management platform for you. With our platform, you can focus on your mission and achieve your goals, while we take care of the rest. Try Onedeck today and see how we can help your nonprofit thrive.
Note: Some of Onedeck's features, properties and capabilities that mentioned in this article are still in development and will be available in the coming future.